Write Michigan judges follow this rubric when evaluating the 10 semifinalist stories in their category.
Adult Category
DAN JOHNSON
Dan Johnson is the author (as D.E. Johnson) of the Will Anderson Detroit Mysteries, which include The Detroit Electric Scheme, Motor City Shakedown, Detroit Breakdown, and Detroit Shuffle, which were published by St. Martin's Minotaur Books. He is a two-time winner of the Michigan Notable Book Award. Dan lives south of Kalamazoo with his lovely and talented wife and a less lovely and talented pair of cats.
SHELLEY IRWIN
Teen Category
ANJA VAN DRUNEN
Anja Van Drunen is a young Christian writer. When she isn't happily arguing with imaginary people while hunched over a keyboard and drinking mango tea, she's listening to educational podcasts, enjoying yet another adaptation of the Sherlock Holmes stories, or debating obscure points of English syntax (in between homework assignments, of course). You can reach her at writingvandrunen@gmail.com.
MICHELLE KASTANEK
Michelle M. Kastanek lives in Alto, Michigan with her husband, Cody, and cat (more affectionately referred to as "shat"), Aravis. A fantasy writer, she as been described as one with an "unusual mind," and enjoys living up to that expectation. A combination of cat cuddles from Aravis, a cup of tea (or wine), and classical music is her recipe for a productive writing session. But more often, she writes to the sound of Office episodes and unending questions from her husband while eating raw cookie dough. 
When not writing (or working her big-girl job), Kastanek can be found traveling the world (don't ask her favorite destination – she doesn't know), playing board games, cuddling with a good book, or helping to run her family business, The Comic Signal.
Website: mmkastanek.weebly.com
Instagram: @mmkastanek
Youth
DEBORAH DIESEN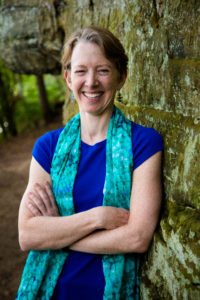 Deborah Diesen is the author of many children's picture books, including Equality's Call: The Story of Voting Rights in America and the NYT-bestselling The Pout-Pout Fish.  She has worked as a bookseller, a bookkeeper, and a reference librarian.  She and her family live in Michigan.
RAMONA WILKE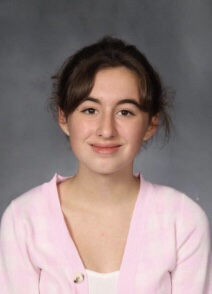 My name is Ramona Wilke, and I am almost 13 years old. I grew up in west Michigan with my parents and two younger brothers. Last year I was the runner-up for judges choice in the youth category of the Write Michigan contest. I have always enjoyed writing fictional stories and plan to do so in my future.
Spanish-Language Youth
RAMÓN PERALTA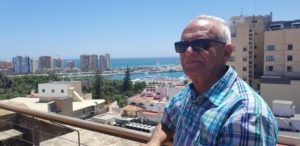 My name is Ramón Peralta, I'm from the Dominican Republic and I have been living in Grand Rapids since 1982. My education: Bachelor's degree in Philosophy and History (University of Santo Domingo), a Master's degree in History (Michigan State University). I'm a co-author of two books: "Azucar, Encomiendas y otros Ensayos Históricos" (1979) and "Religión, Filosofía y Política en Fernando A. de Meriño, 1857-1906" (1979). I was a professor of Dominican History in the University of Santo Domingo. In Grand Rapids I worked for 26 years in Grand Rapids Public School in Adult Education and as a Family Support Specialist at the main office of GRPS. I have been a columnist for 28 years in "El Vocero Hispano," a Hispanic newspaper in Grand Rapids. Right now I'm retired.
GLORIA TREJO
Gloria Trejo es una Abogado y Pedagoga mexicana, a su vez que una Escritora, Poeta y columnista originaria de Rio Bravo, Tamaulipas, Mexico. Colaboró con el periódico "LA VOZ HISPANA DE NUEVA YORK" Newspaper con la columna semanal "ALMA DE MUJER". Forma parte de Lucia Macias Theater Company, como autora. Obras de teatro "CINCO DE MAYO", "POETA YO", "SOÑANDO CON FRIDA". Es Miembro de movimiento cultural "Mujeres poetas Internacional" donde colabora con el Movimiento "GRITO DE MUJER" y autora de "A ti mujer" poema para la respectiva Antología Poética. Colaboró tambien en la Antología poética chilena "POR QUE MEXICO?". De igual manera colaboró en Antología poética chilena dedicada a Federico Garcia Lorca. Ganadora del Primer Concurso de Poesía de QM Editorial, con el poema "ANDABA BUSCANDO UN POEMA". Ha publicado, de su autoría, el libro de poemas "CONTEMPLO ESTRELLAS: Donde la fe y el amor a la vida se imponen". De igual manera, el libro de cuentos infantiles "LLUEVE CHOCOLATE", obra de carácter didáctico resalta los valores y principios Universales donde el niño y la naturaleza juegan un rol principal. Gloria Trejo es voluntaria de Grand Rapids Public School. Actualmente colabora en el area cultural con la Comunidad de South West de Grand Rapids, tratando de suplir las necesidades de la Comunidad latina en el área de la lecto- escritura del idioma Español por medio de diversas disciplinas artisticas. E igualmente trabajando con las mujeres con su Taller de Literaterapia.
Gloria Trejo is a Mexican lawyer and educator, as well as a writer, poet and columnist from Rio Bravo, Tamaulipas, Mexico. She collaborated with the newspaper "LA VOZ HISPANA DE NUEVA YORK" Newspaper with the weekly column "ALMA DE MUJER". She is part of Lucia Macias Theater Company, as the author. Her theater plays include "CINCO DE MAYO", "POETA YO", and "DREAMING WITH FRIDA". She is a member of the cultural movement "Mujeres poetas, Internacional" where she collaborates with the "GRITO DE MUJER" Movement and author of "A ti mujer" poem for the respective Poetic Anthology. She also collaborated in the Chilean Poetic Anthology "POR QUE MEXICO?". She likewise collaborated in the Chilean Poetic Anthology dedicated to Federico Garcia Lorca. She was the winner of the First QM Editorial Poetry Contest, with the poem "I WAS LOOKING FOR A POEM". She has authored and published the book of poems "CONTEMPLATING STARS: Where faith and love of life are imposed". Similarly, her children's story book "RAIN CHOCOLATE" is a didactic work that highlights the universal values ​​and principles where the child and nature play a main role. Gloria Trejo is a Grand Rapids Public School volunteer. She currently collaborates in the cultural area with the Community of the South West of Grand Rapids, trying to meet the needs of the Latino Community in the area of ​​reading and writing the Spanish language through various artistic disciplines. She is also working with women with her Literatherapy Workshop.