Write Michigan judges follow this rubric when evaluating the 10 semifinalist stories in their category.
Adult Category
Chad V. Broughman
Chad V. Broughman was the recipient of the Rusty Scythe Prize Book award in 2016 and won the Adobe Cottage Writers Retreat in 2017. Recently, Chad published a chapbook, the forsaken, through Etchings Press, was anthologized in On Loss, an anthology and won the "First Chapter" contest via Arch Street Press. His fiction is in journals nationwide — Carrier Pigeon, East Coast Literary Review, River Poets Journal, Burningword, Faith, Hope & Fiction, Sky Island Journal and Darling Axe — and is forthcoming in Pulp Literature and From Whispers to Roars. He served as co-editor for the fiction/poetry blog, Café Aphra, and holds a master of fine arts from Spalding University. Chad teaches English and creative writing at the secondary and post-secondary levels and is the proud father of two rambunctious young sons.
Julie Mitchell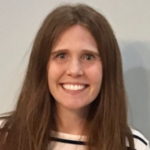 Julie Mitchell is the author of Reducated: An A-Z Guide to All Things Redhead and The Collins Crest, a middle-grade ebook. She was the Judges' Choice Runner-Up for the 2018-19 Write Michigan contest. Julie graduated from Albion College with a Bachelor of Arts in English and Communication, and received her Master of Business Administration from Northwood University. She currently resides in DeWitt, Mich., with her husband and three daughters.
Garrett Stack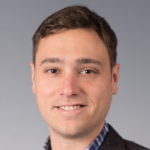 Garrett Stack is an Assistant Professor of English at Ferris State University, where he teaches journalism, technical writing and creative writing; researches environmental communication; and writes poetry and fiction. His work is published in many places, but has appeared locally in the Dyer-Ives poetry collection Voices, the Write Michigan anthology, and the 3288 Review.
Jessine Van Lopik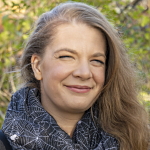 Jessine Van Lopik was the Judge's Choice winner for the Adult category in the 2019 Write Michigan contest. She has a bachelor's degree in media arts and animation, and currently works for the Kent District Library as a collection services assistant. She is firstly a writer and a cartoonist, but on the side she has done freelance work in video editing, graphic design and illustration. Her other occupying interests include martial arts, weightlifting and rescuing spiders from the harsh judgments of humans everywhere.
Teen Category
Anneke Anglin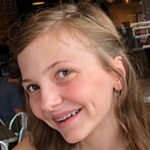 Anneke participated in and was a finalist in last year's Write Michigan competition. She loves to read, write, play video games and explore nature. Anneke loves school. She goes to Forest Hills Central Middle and lives with her parents, little brother, and gerbil in Grand Rapids.
Eleanor Barrett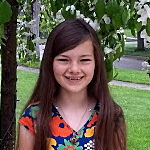 Eleanor grew up with her two loving parents and younger sister in the United Kingdom. When she turned four, her whole family moved to Göttingen, Germany, where she learned to speak German fluently. When she turned seven, she moved yet again to Grand Rapids, Mich. Here, she continued to develop love for the arts, including drawing, painting, and of course, writing. Since then, she has begun playing the cello, and in her free time enjoys drawing, reading, and snuggling with her miniature schnauzer.
Aric Davis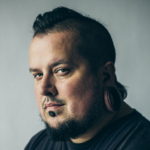 Aric Davis is married with one daughter and lives in Grand Rapids, Mich., where he worked for 16 years as a body piercer; he now writes full-time. Aric is the author of the Amazon No. 1 bestselling novel Tunnel Vision and the critically acclaimed young adult novel Nickel Plated, along with nine other works. In addition to reading and writing, he also enjoys roller coasters, hockey, and a good cigar.
Rebekah Glupker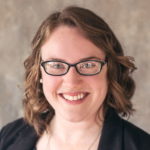 Rebekah Glupker has a writing degree from Grand Valley State University and works for the Grand Rapids Public Library. Her writing has been featured in Great Lakes Review, Mindfray, and the Write Michigan 2019 Anthology. The only thing she loves more than reading and writing is chocolate ice cream, although she also enjoys hiking, game nights, and Disney movies.
Marcie Woods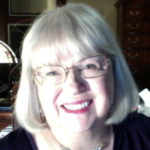 As a teacher, Marcie Woods taught gifted youngsters from kindergarten through college, and she developed the initial Kent ISD Academically Talented Youth Program for Language Arts. Marcie counts one teen winner and two honorable mentions in the Write Michigan Short Story Contest as former students. As a writer, Marcie has published essays in The Grand Rapids Press as guest editorial, the American Association for Higher Education and in several volumes of the Peninsula Writers Anthology, which she has edited for the last 11 years. Most recently, Marcie planned the Peninsula Writers/Kent District Library's workshop series for adult writers.
Youth
Hope Patterson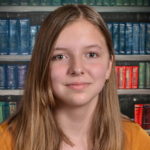 Hope is a seventh-grade author who recently moved to a small town. She was a finalist in the Write Michigan competition last year and has taken part in the College for Kids writing program. She loves to write stories with big ideas or important messages to tell the reader.
Colin Pearson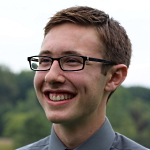 Colin Pearson is a high schooler from Caledonia, Mich., who was a winner in last year's Write Michigan competition. Outside of writing, he enjoys reading, running, robotics, and comedy.
D.A. Reed
D.A. Reed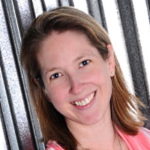 (Deborah Reed) has written four young adult novels and three novels of the thriller genre. Deborah's YA novels have garnered the attention of children's author Johnathan Rand, who invited her to be a writing instructor at Author Quest writing camp for young writers in August 2016-2019. She was also asked to present at the North of 45 Retreat for Writers (for adults) in May of 2017, was a presenter at the KDL Writer's Conference in October 2017 and 2019, taught children's creative writing workshops at the Sharjah International Book Fair in October 2019, and has taught writing workshops in several local school classrooms. In addition to her novels, Deborah has had short horror stories published in Share Your Scare: A Lulu Anthology, and The Garfield Lake Review.
Celia Stark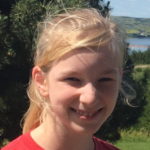 Celia was a 2018-2019 Write Michigan finalist. She is 12 years old and is excited to be a judge this year. She likes to read, write, draw and show chickens at the Kent County Youth Fair.
Justin Wolters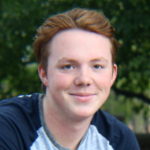 Justin Wolters is a caring friend, musician and writer. He plays the saxophone for the school band, sings for the choir and plays his guitar and bass for the praise team of his church. When he is not practicing or just having fun with his music, he can be found writing, reading or playing chess, his favorite game.
Spanish
Jose L. Orozco Jr.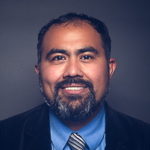 Jose Luis Orozco Jr. is a Director of Family Engagement with Kent School Services Network. Jose's career in education is expansive and ranges in experiences from assistant principal, elementary teacher and high school counselor, to evening GED teacher. He holds a bachelor of arts from Wabash College in Classics/Spanish, a master's in counseling and guidance from the University of Texas Pan American, along with an administrator certification. Two years ago, Jose and family relocated from South Texas to Michigan. Jose enjoys a round of disc golf, camping and spending time with his family.
Michelle Jokisch Polo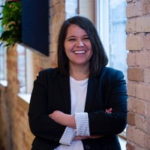 Michelle Jokisch Polo is a bilingual reporter and Grand Rapidian transplant from El Salvador and Ecuador. Michelle currently works as the inclusion reporter at WGVU Public Media in Grand Rapids, Mich. She wants to dismantle white supremacy through discourse. She loves to ask questions and will take any opportunity to do so.
Jesús Santillán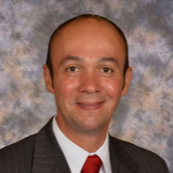 Jesús Santillán is currently in his second year as the Director of Immersion and Language Learning in Forest Hills Public Schools after 10 years as principal at Ada Vista Elementary's Spanish immersion school, also in Forest Hills. He grew up in Guadalajara, Jalisco, Mexico and earned a master's degree in elementary education with a major in Spanish from Aquinas College.